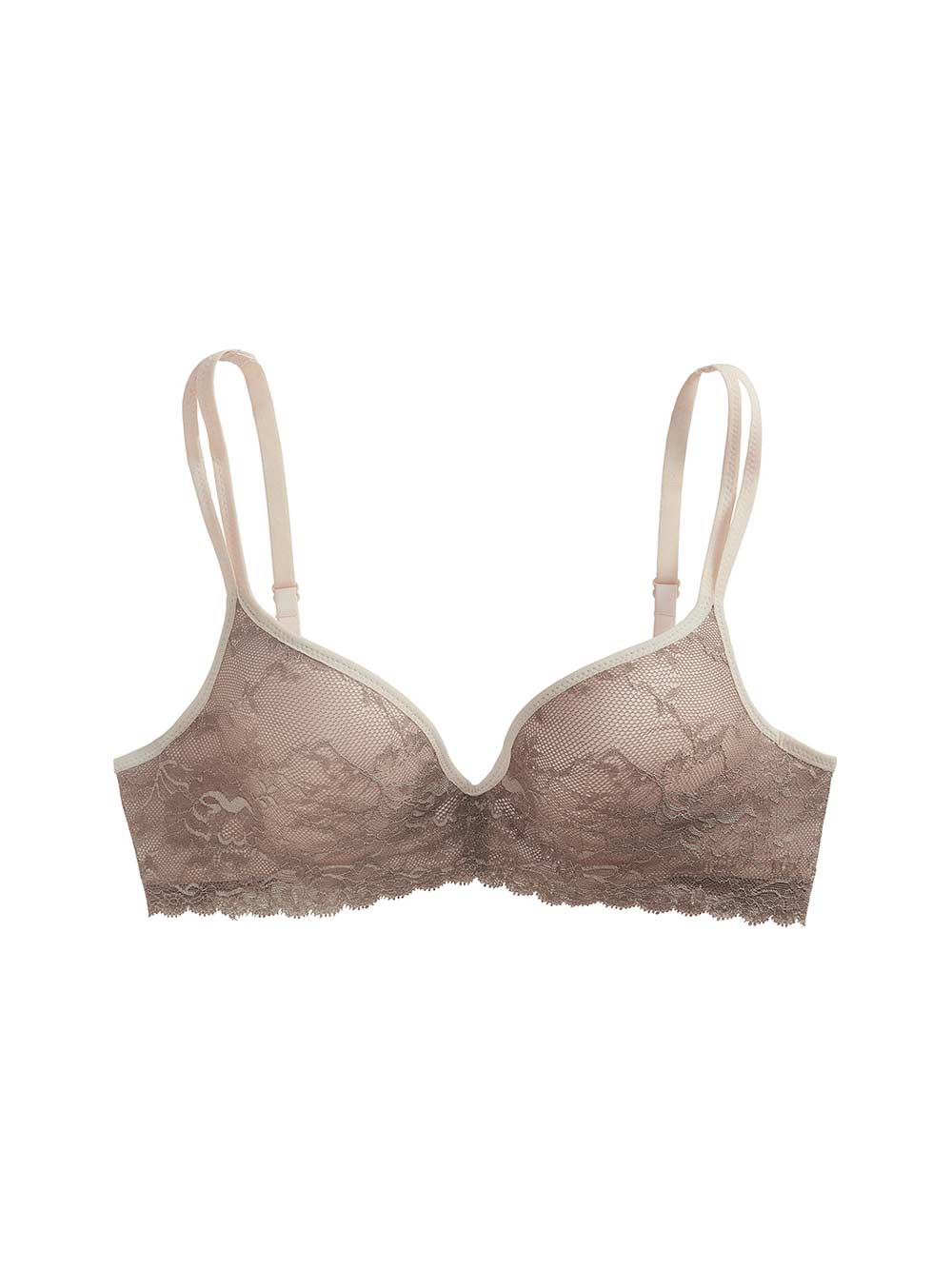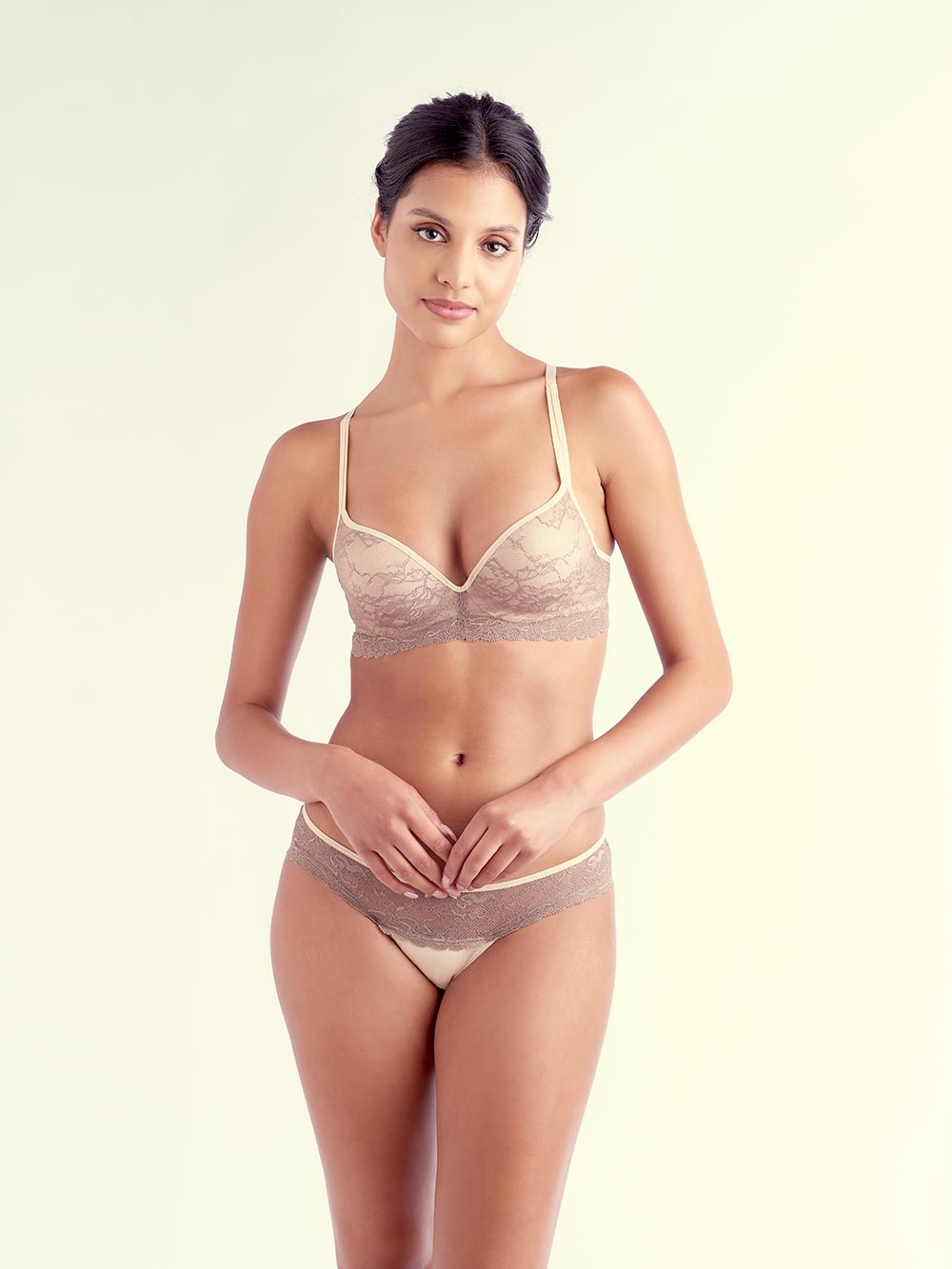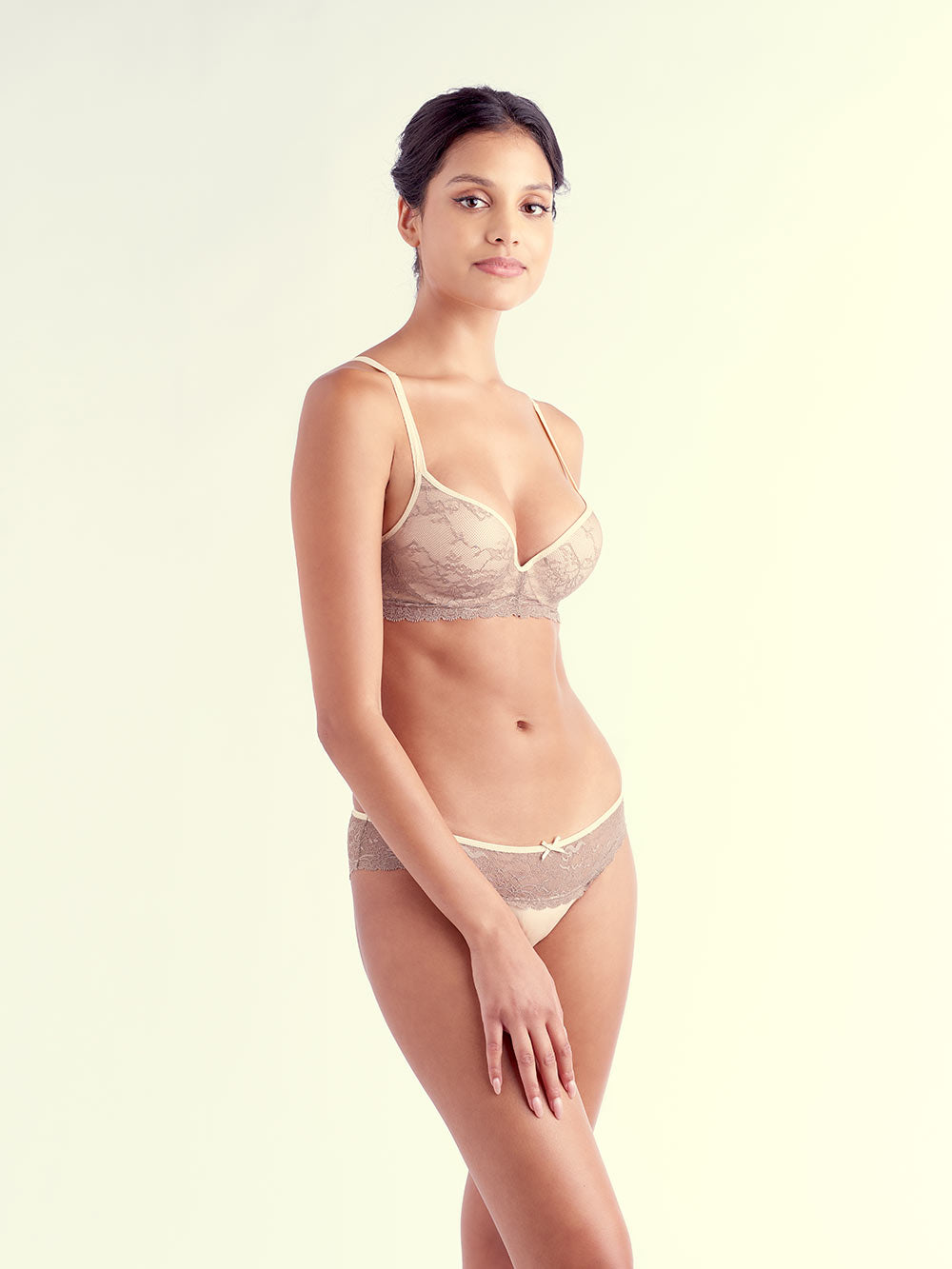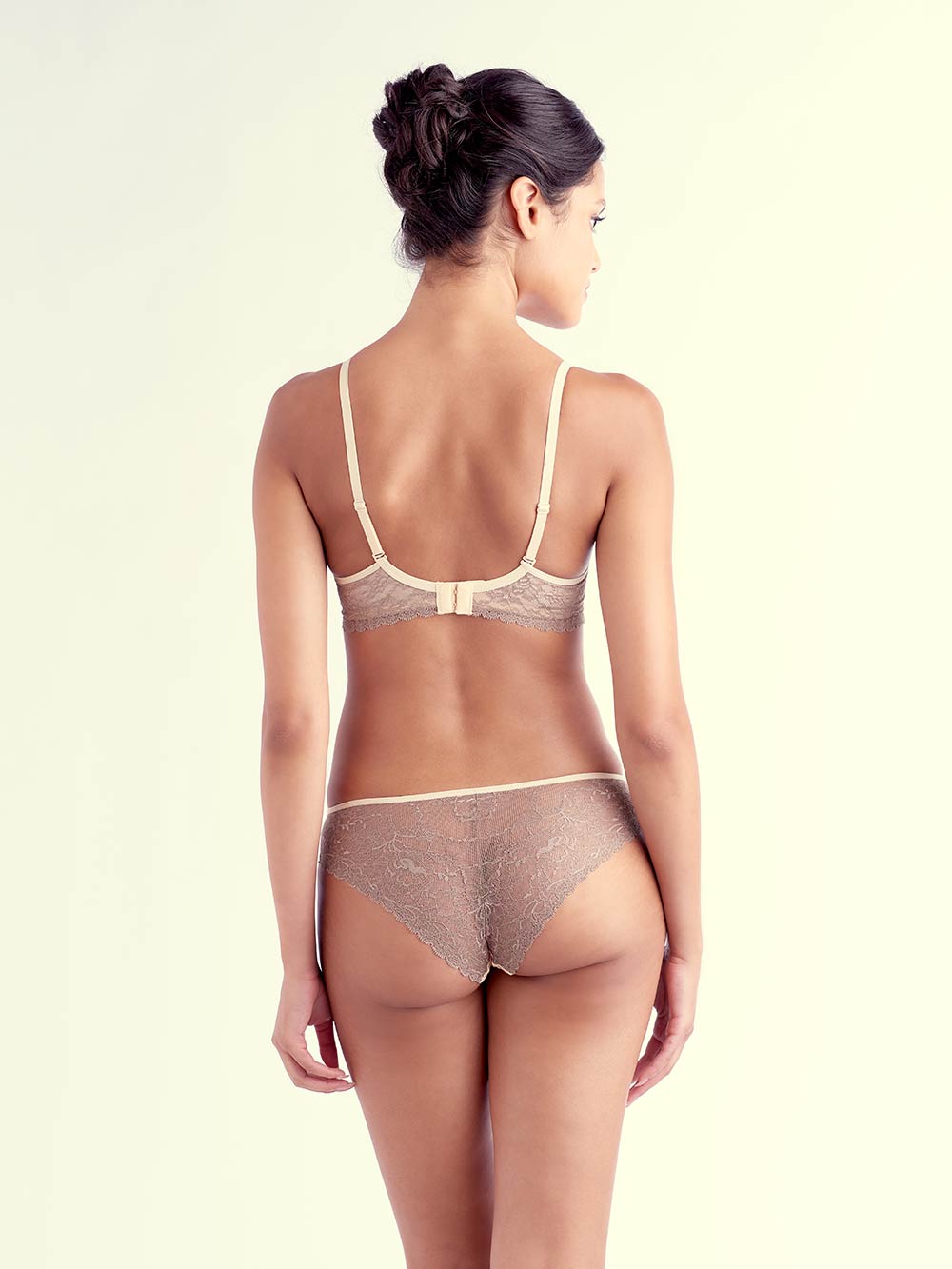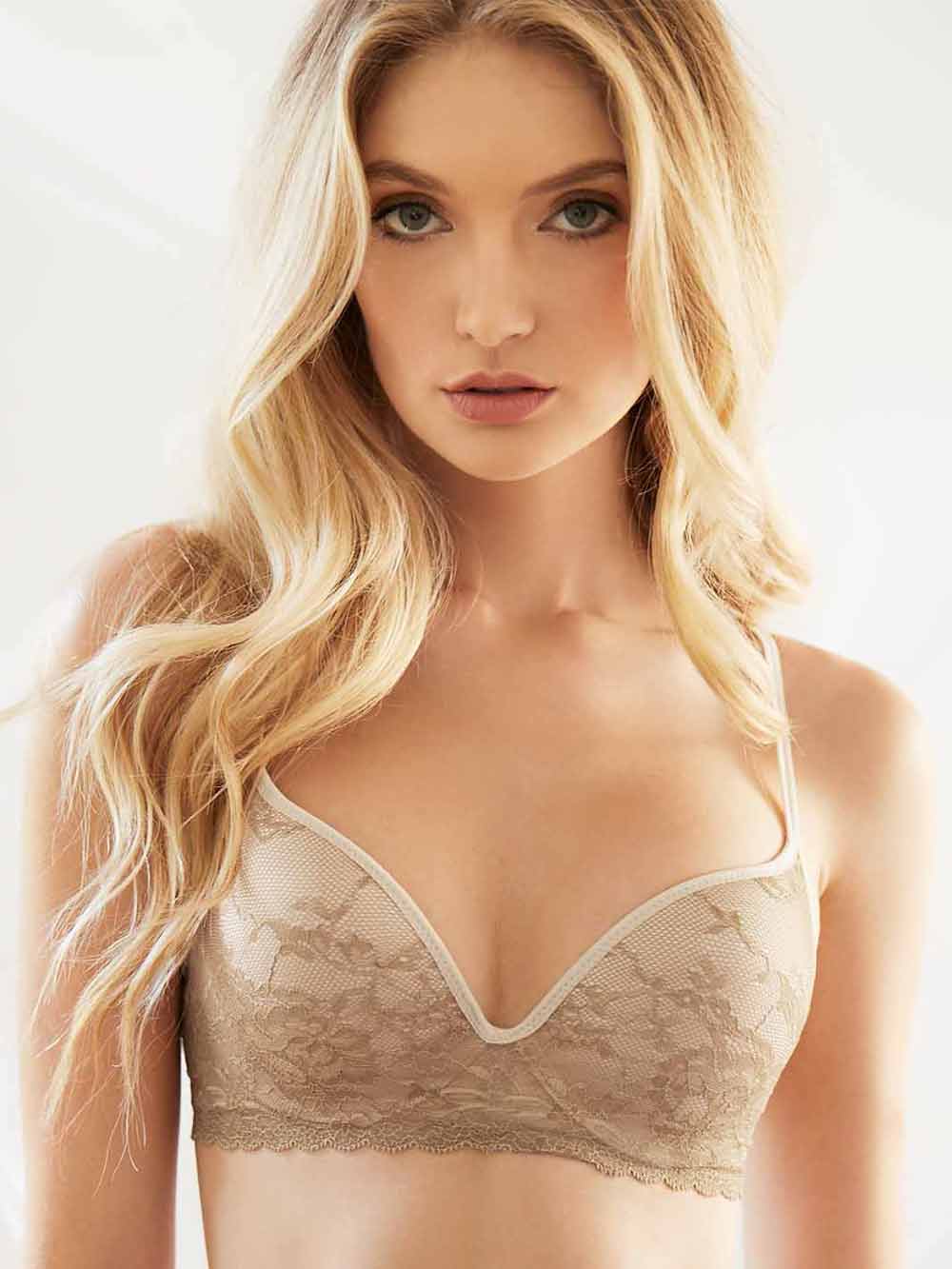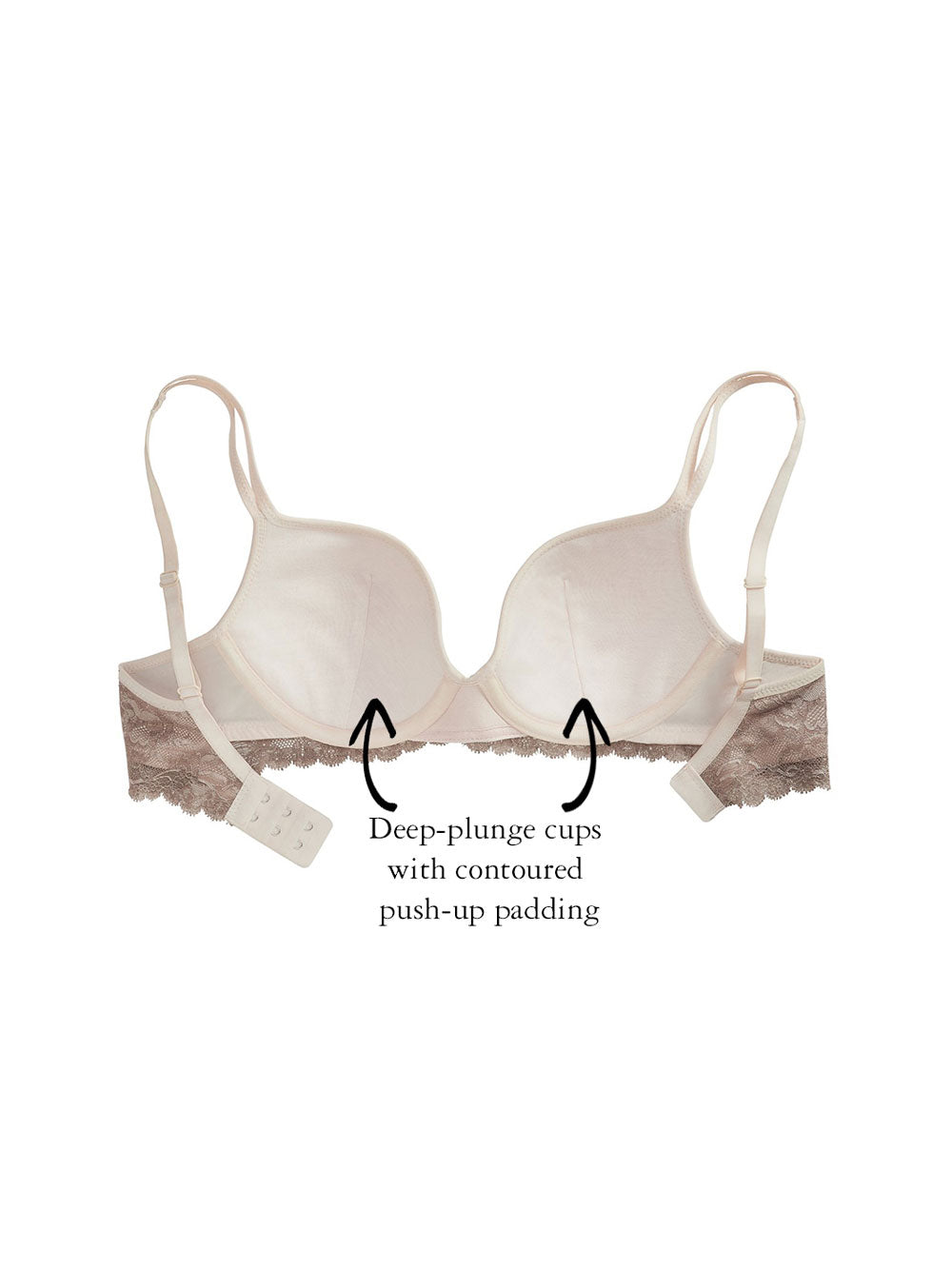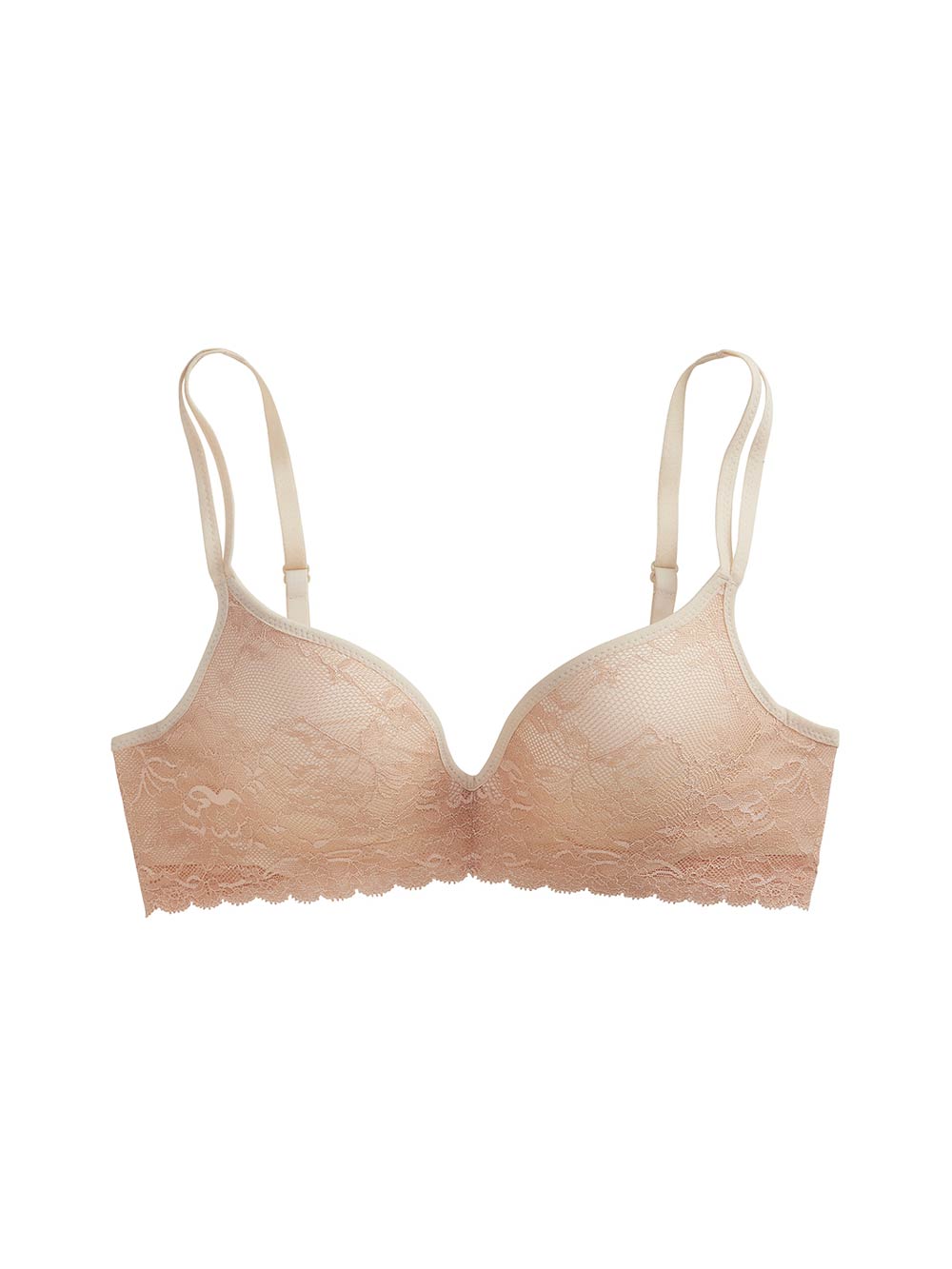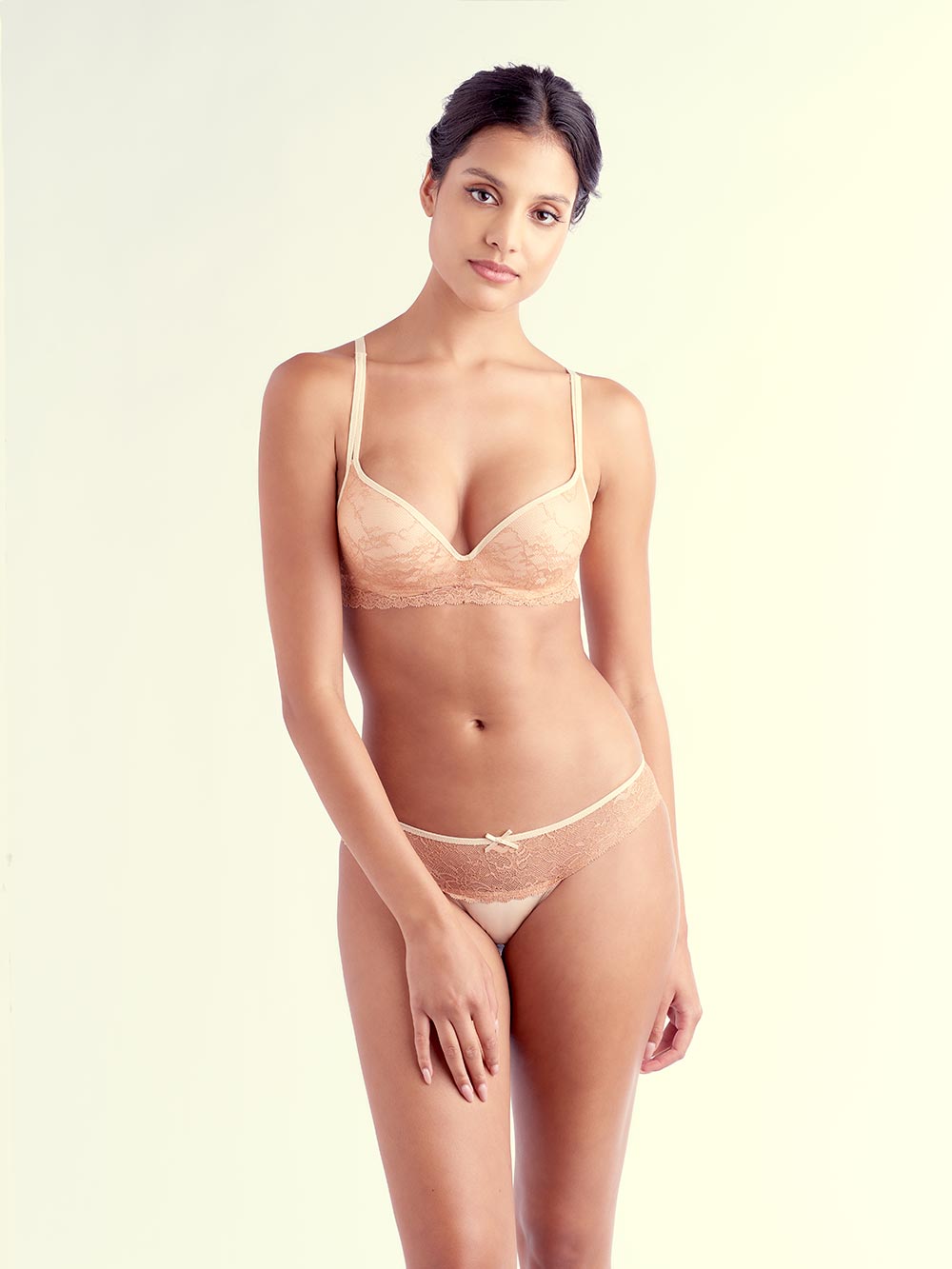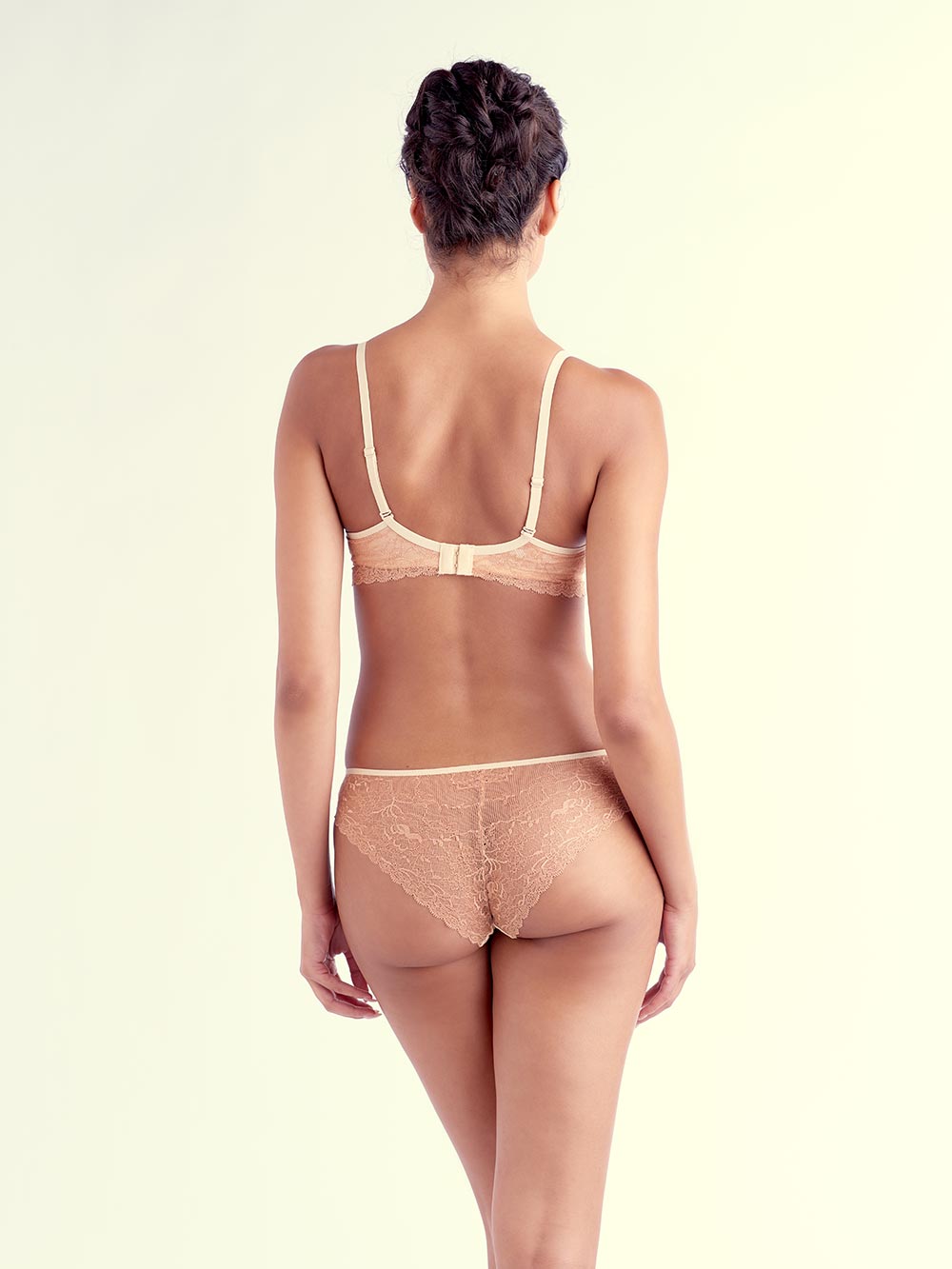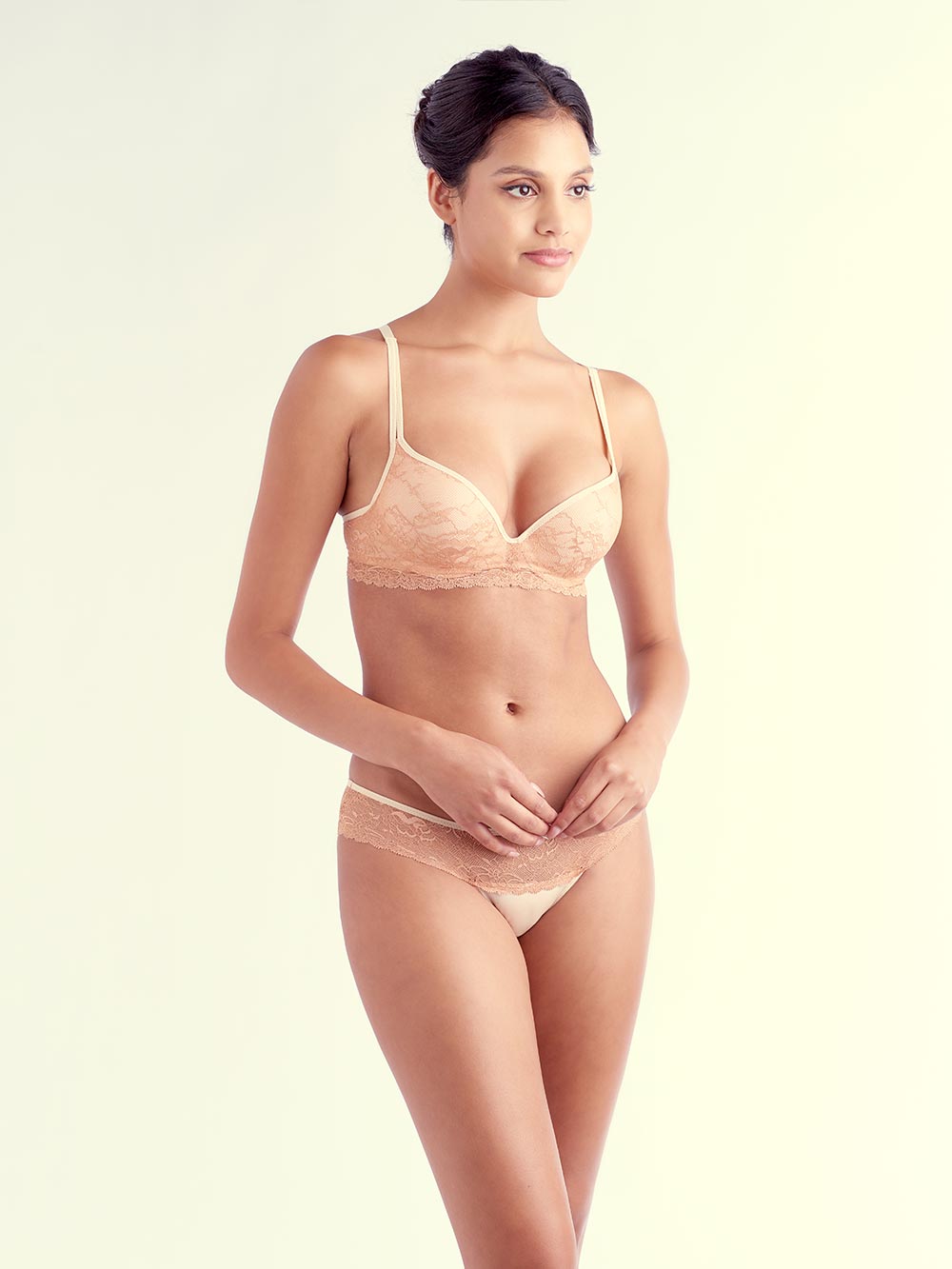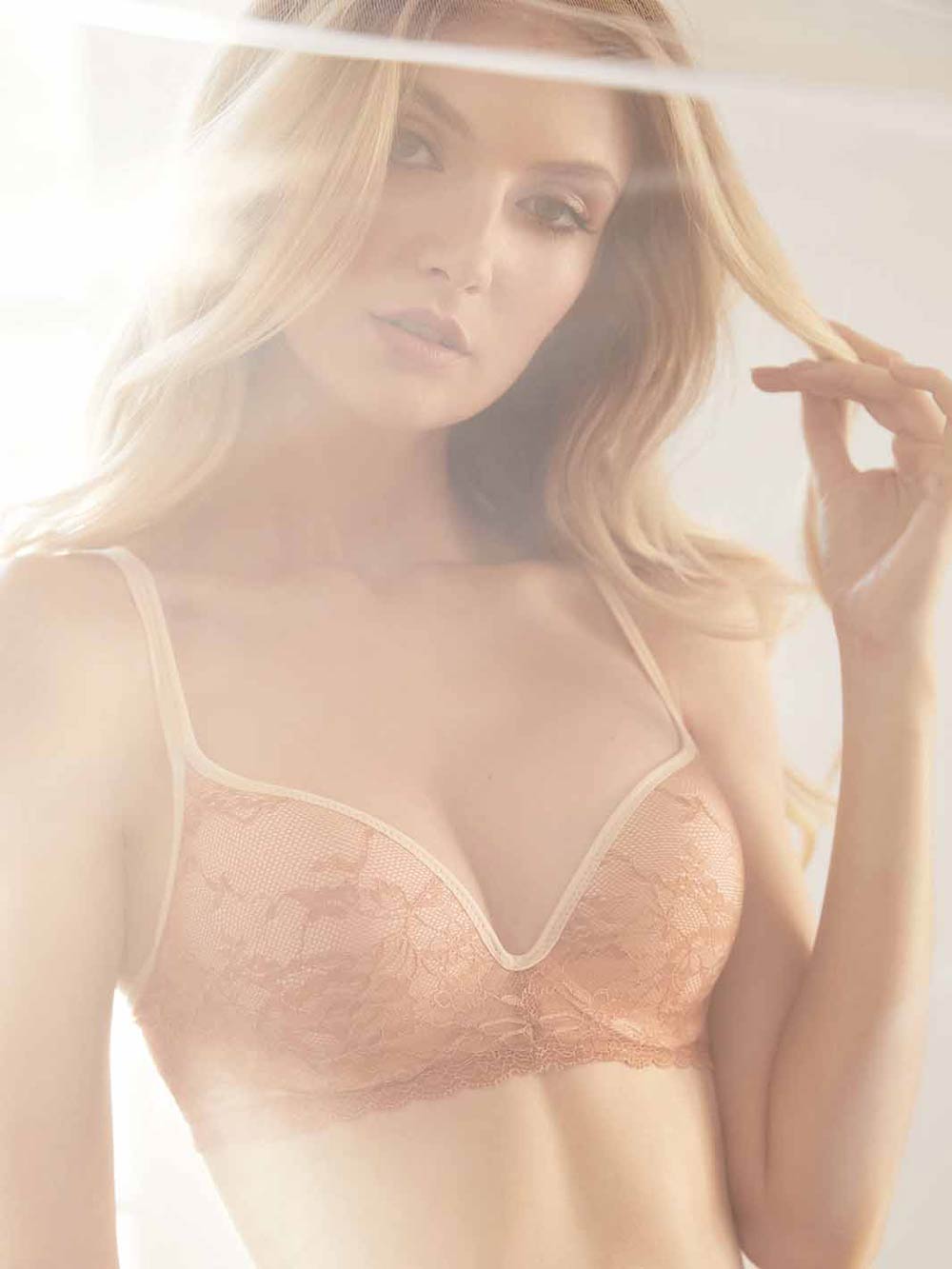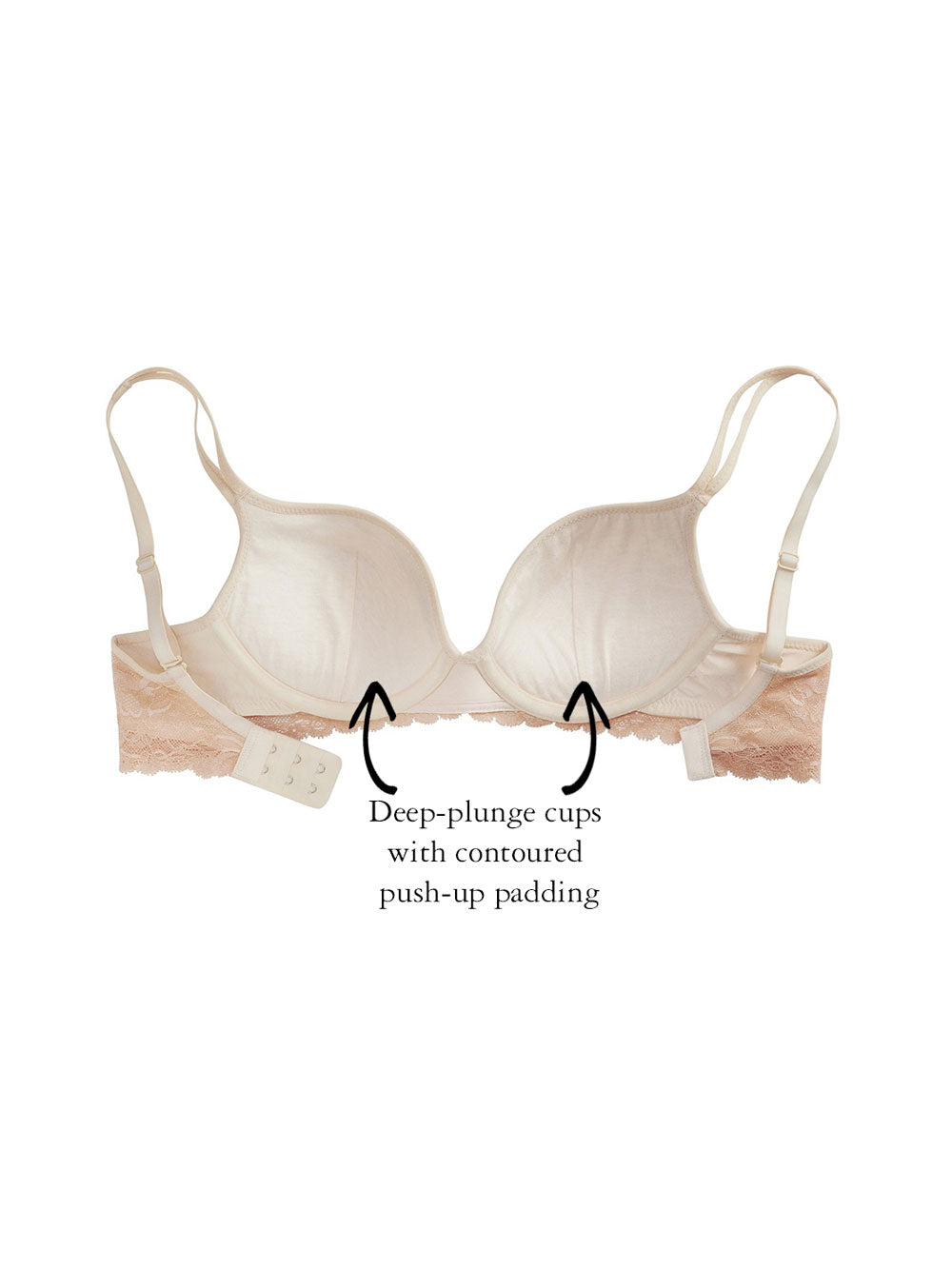 Contoured, push-up bra
Deep-plunge
Underwire

Hand wash, line dry
This style is part of a seasonal collection and will not be restocked.
Shell: 88% Polyamide, 12% Elastane; Lining: 100% Cotton
There is a lot to love about our petite push-up bra, "Kymber" [V003]. Let's start with the sculpted silhouette you'll get from the soft molded cups. Then, add the level 2 out of 5 contoured push-up and you've got just the right amount of lift and curve for your smaller figure. The deep-plunge neckline lets you show off your boosted cleavage. Layered with a beautiful lace that extends beyond the edge of the cups, "Kymber" will give you the look of a sophisticated bralette.
SIZE UP FOR OUR SPECIALIZED FIT: While most bra companies scale down based on a larger average body type, The Little Bra Company®, scales based on a petite body type. "The Little Bra" refers to both the fit and bust size, so you may want to size up from what you are used to. Or, we recommend using our fitting room, fit calculator, or chat with a Fit Specialist to find your TLBC small bra size.
CHOOSE THE RIGHT STYLE FOR YOU: At The Little Bra Company®, we categorize our smaller-sized bras into two different styles: wider-set and closer-set. If your breasts are closer together and less than two fingers apart, you are considered closer-set in our bras. If your breasts gravitate closer to your sides and three or more fingers separates them from each other, we think you would look best in our wider-set styles.
Returns and exchanges on unworn and undamaged bras with tags attached are accepted within 30 days. Items returned in worn condition, or without the original packaging and tags attached will NOT be accepted for a refund or exchange.
All items bought with promotional discounts of 25% or more are not eligible for a refund or exchange. For more information please view our Return/Exchange Policy.