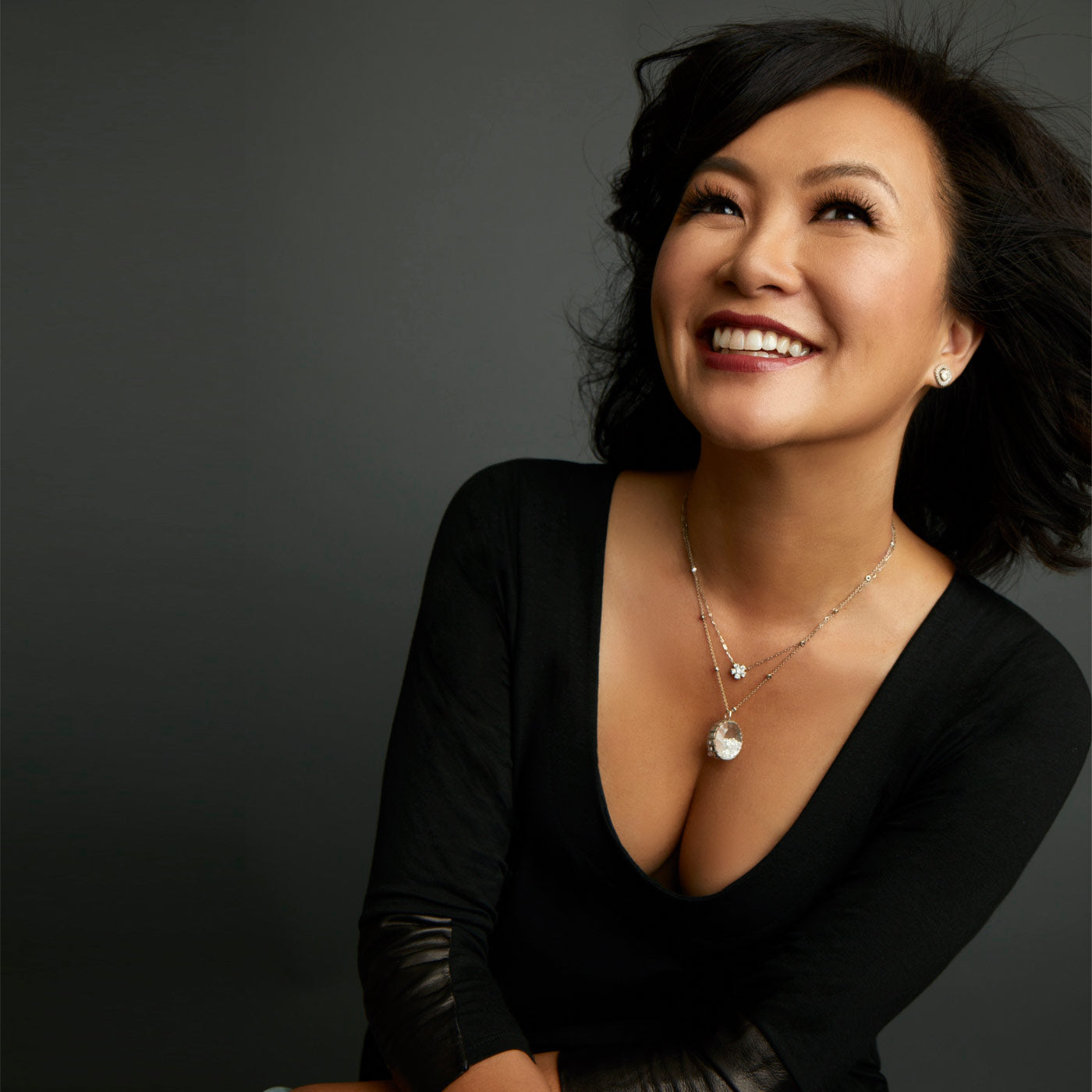 Origins
EMILY LAU, FOUNDER
I started The Little Bra Company® in 2007, because I couldn't find any attractive bras that fit my smaller frame and chest. The bras that fit better looked like training bras, and the ones that were sexier did not fit quite right. Many of my petite friends shared my lament, and so I created a collection of bras that fit and flattered our specific body types better.
Today, The Little Bra Company® offers a full bra wardrobe for the petite customer, and every bra has some thoughtful design element that will help give you a boost in more ways than one. Thank you for sharing my love of lingerie, and for choosing TLBC for your lingerie wardrobe. After all, GOOD THINGS DO COME IN SMALL PACKAGES®"!
Our specialized fit is our story.
Made especially in hard-to-find smaller sizes
32, 34, 36 AA*
28, 30, 32, 34, 36, 38 A
28, 30, 32, 34, 36 B
28, 30, 32, 34, C
28, 30, 32 D*
*available in select styles
The Little Bra Company® bras are different because we design our bras especially for petite and smaller-framed women. Our scale is based on a petite body type, so our proportion is based on a smaller figure. Just like a petite pant fits a petite woman better, TLBC's bras fit the same way. (Note: The petite customer in the intimate apparel world is not necessarily just 5'4" and under. We have taller customers who happen to have a smaller rib cage and/or bust frame who fit our smaller bras better as well.)
Aside from just the fit, we are providing the petite woman with a complete bra wardrobe that she never had before. Now, she has options--everything from a fashionable lace push-up bra, to a lightly lined t-shirt bra. Throw in a great fitting strapless bra and a flattering sports bra, and you will have everything you need in a lingerie drawer. We learned over the years that even in this petite size range that there are different body types. Therefore, now we also offer the petite customer the option of a wider-set or closer-set bra.
Giving back.
The Little Bra Company® loves helping to make people feel their best in their undergarments. In doing so, The Little Bra Company® is also proud to be able to support the community at large. Every year, The Little Bra Company® donates thousands of bras and underwear to those in need, and those displaced and affected by natural disasters. In addition, The Little Bra Company® regularly partners with local charities to promote and raise funds for their causes. For example, The Little Bra Company® donates a percentage of sales every October to the Foundation for Living Beauty, which provides free support services to women living with cancer through wellness retreats, educational workshops, and support events.
The Little Bra Company® also donated proceeds to Raised By A Village, a non-profit organization that brings together resources and volunteers to kids who are in need of love and attention as they go through the divorce process. Raised By A Village was founded by Evie Jeang to uplift, support and empower children during this often difficult time.
Celebrating friendship.
A good bra is like a good friend. supportive and uplifting.
Emily names all of the bras in the collection after her friends. From the beginning of The Little Bra Company®, it has been her family and friends, who have supported her professionally and personally.
From left to right, Yvonne, Evie, Angela, Stephanie, Catherine, Kira, Isis, Louise, Emily, Jennifer, Nicole, Elaine, Betty, Elizabeth, Vanessa, Julia, Erin, Mercedes, Tonia, and Heather.
I could not have made it here without their love, guidance, and encouragement. They are all unique and inspire me in different ways, and this is my way of honoring them."